IL GENIO dell' ARTE, ITALY, Nov/Dec publication of ART INTERNATIONAL CONTEMPORARY MAGAZINE
October 27th, 2017 by Liadaan
Selected work only…This painting has been selected to be published in the ART INTERNATIONAL CONTEMPORARY MAGAZINE, Italy.  This magazine is by Dott. Salvatore Russo.  This is a newly completed painting.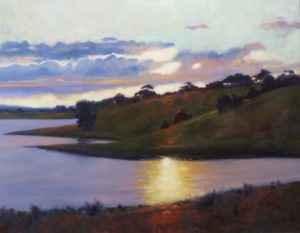 INTO THE LIGHT – [Lake Cairn Curran]  Oil on canvas – 91.44cm x 116.84cm
Posted in Blog
(comments are closed).